Congratulations to two of our customers, Open Door Family Medical Centers and El Rio Community Health Center, on winning 2018 Davies Awards!
The Davies Awards, presented by HIMSS, recognize organizations for their innovative use of technology to improve patient care. Across the country, only two health centers won Davies Awards this year, and we're not-so-secretly thrilled that both are users of Relevant's analytics platform. 😊
Open Door's Asthma Action Plans
Open Door, which serves 57,000 patients in New York's Hudson Valley, recognized the importance of asthma care for the patients it serves at five school-based clinic locations. Nationally, asthma is one of the leading causes of truancy and the third-leading cause of hospitalization for children under 15.
Informed by best practices from the NIH and CDC, Open Door took a systematic approach to improving asthma care, including the development of personalized Asthma Action Plans. In 2015, only 40 percent of its asthmatic patients had action plans. By mid-2018, that number was close to 90 percent.
It would have been "exceptionally difficult" to get these results without Relevant, said Lindsay Neptune, PNP, during her Davies use case presentation. One result of these efforts: a steep decline in the number of missed school days related to asthma among Open Door's pediatric patients.
More details about its asthma care program, along with a presentation of its colorectal cancer screening initiative, are available in its Davies presentation materials.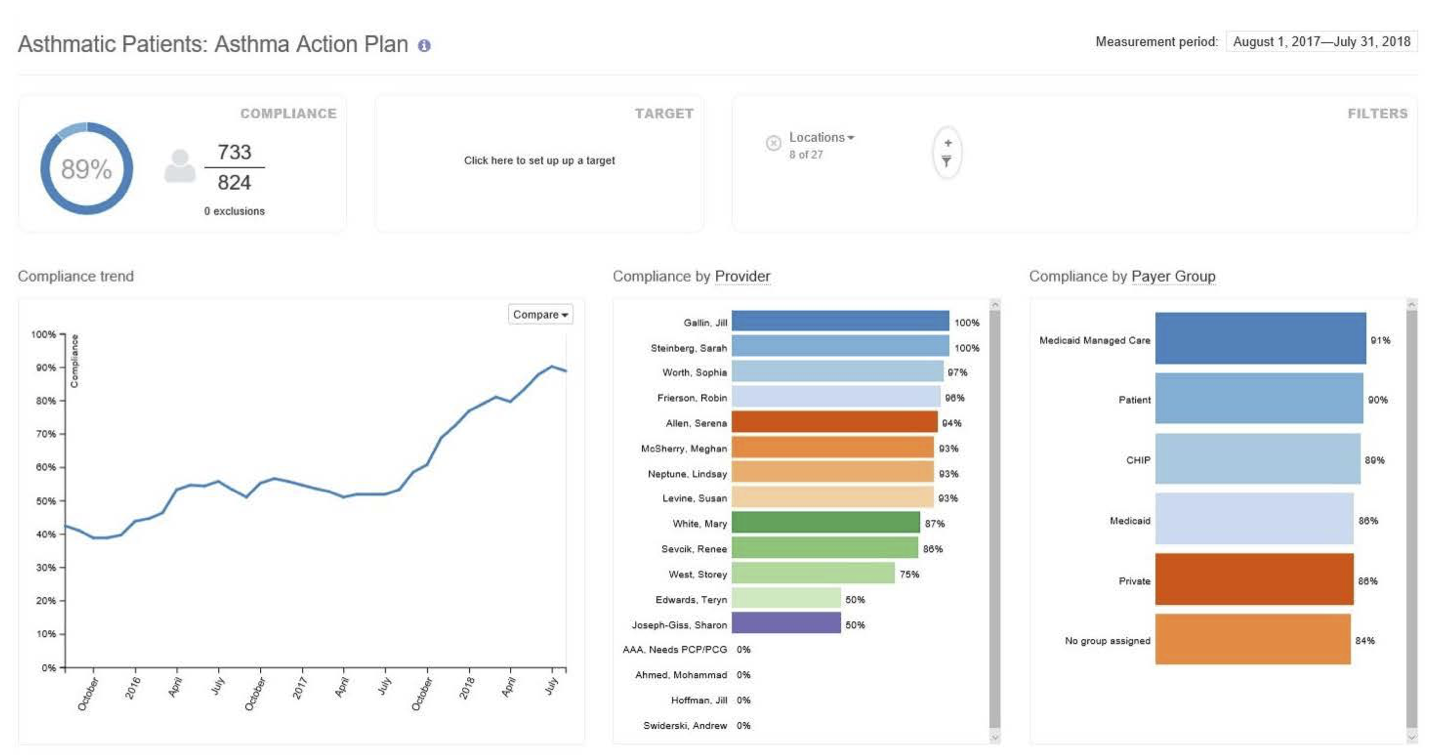 Retinopathy screening at El Rio
Retinopathy is the leading clause of blindness in diabetic patients, but El Rio Health Center, which serves more than 100,000 patients in Tucson, Arizona, found that only 30 percent of its diabetic patients were being screened at the recommended frequency.
To address this, El Rio launched a program to bridge the gap between primary care and ophthalmology. "Medical staff were excited," said Marisa Rowen, PharmD, CDE, during her Davies presentation. "Using Relevant, staff could easily track the individual and offer them an appointment in a comfortable space."
You can learn more about El Rio's retinopathy initiative, as well as their work on autism screening, in its Davies presentation materials.